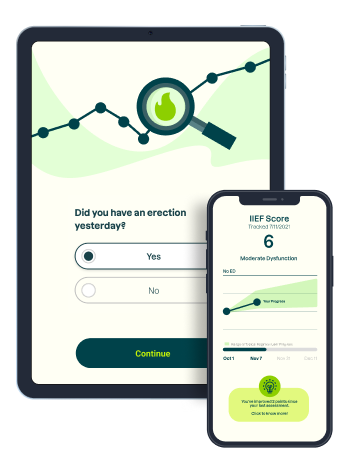 In 15 mins a day, Regimen's mobile app empowers you to build habits helping you overcome erection problems.
You can improve your erectile health with physical and mental exercises for sustained results. Regimen is a certified medical app to holistically target the root causes of erection problems.
Your personalized Regimen program aims to help you to:
Increase your innate erectile function
Improve your confidence and communication
Strengthen your mind and body
Regimen is available for a yearly subscription of £119 - that's less than £10 per month - through this website by starting your program assessment below.